How To Setup AOL Mail On Outlook, iPhone & iPad
---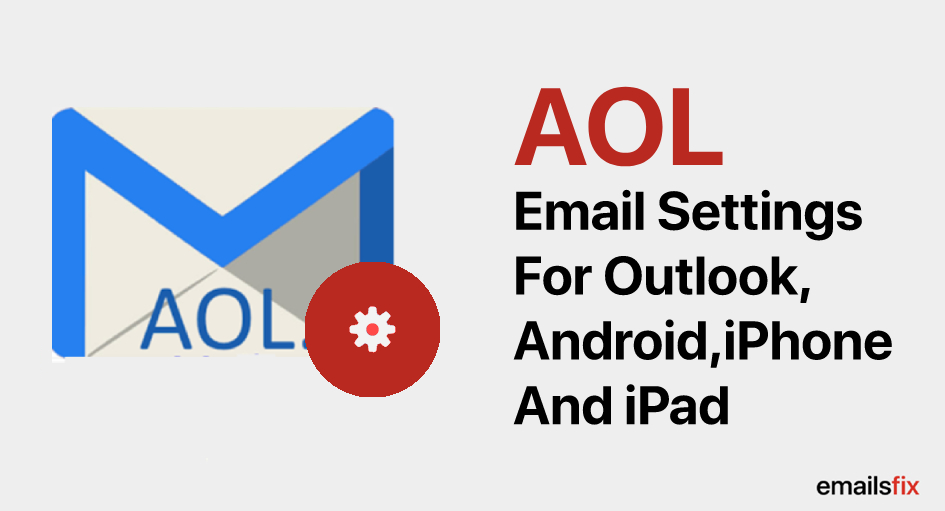 Having difficulty in setting up your AOL mail? In this post, we will share few tips of how to go ahead with the AOL Mail Settings.
AOL Mail Settings For Outlook
Open the Outlook and click on the File tab.

Then above the account settings option, you will see the Add Account option. Click on that.

After which you will be directed to next page where there will be two options, Email account or Manual set up or server types. Select the Manual set up or server types.

Then choose the service, POP or IMAP.
Add the user information, account type, the outgoing mail server, which is AOL. And then proceed to add the login information.
Then by clicking next, and selecting the option of more settings, fill in the same information for the incoming emails.

Then go to the Advanced settings option. There you will have to fill up the server information. For incoming server IMAP and outgoing server SMTP.
Select Next to go to the next step. But before that make sure you have entered all the details correctly.

Click Finish to set up the mail.
By following these steps, your AOL Mail Setup for Outlook will be complete.
AOL Mail Setup On iPhone & iPad
You will have an option to add account. Tap on add account and choose other.

Add the mail account and enter the necessary information. The information generally includes your name, your email address, where you will enter your AOL mail address. Then enter the AOL mail password, and under the description option, enter AOL.
For the incoming mail server, choose IMAP as the mail server. Again for this, you will have to enter the information such as the hostname, the username, and the email password. Under the hostname, enter imap.aol.com
Then the next step is to select the outgoing mail server. Same as for the outlook Mail, enter the outgoing server as the smtp.aol.com. And enter the email address and password.

Save the entered details.

Then you will have to fill out the information on the main server. So under the main server select the smtp.aol.com

Once you have filled out the information, tap done. Choose the Advanced settings option. There make sure the server import and SSL are correctly displayed.

Then go back to your previous screen. Restart the iPhone/iPad to finish the setup.
There you have your AOL emails notified on your iPhone/iPad.
Therefore, to complete the Setup AOL Mail on iPhone, follow the above steps very carefully. Still, you are facing problem in setting up AOL Mail.