How To Reset AOL Mail Login Password
---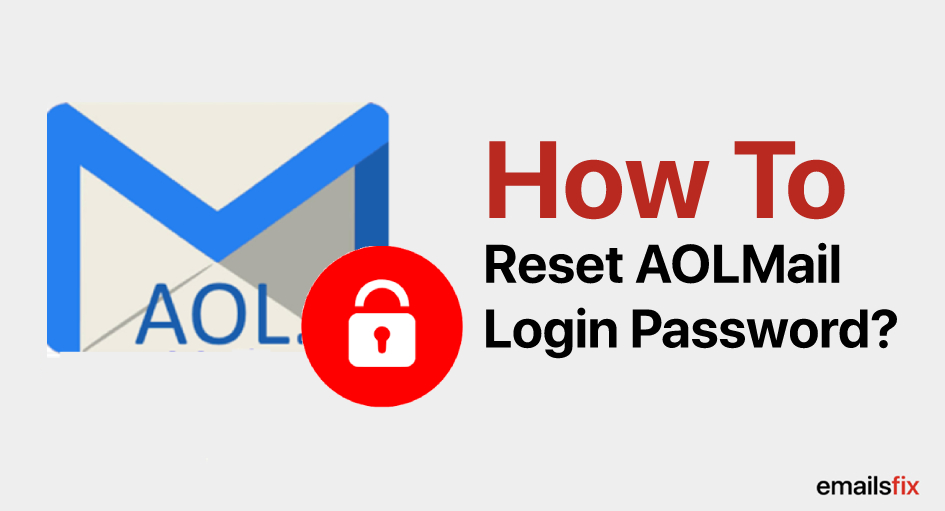 AOL is a search engine and have a variety of services. It also provides webmail to its user which is safe and secure in all aspects. This webmail is authenticated by username and password and users can login to their account to access their mail easily. Many people find difficulties in remembering their passwords and sometimes forget their own password and are not able to login to their mail. If you meddle up with your email then there is a way you can retrieve your forgotten password for AOL webmail. In this article, I will share you easiest way to reset the password for your existing AOL account.
How To Reset AOL Mail Password
First, understand the case properly
You remember the username but forgot the AOL account password
This case means that you have an existing AOL account but you don't have the current password for your account to login. You can retrieve your password in the following ways.
Open the site explorer and go to AOL sign in page.
Type your existing user name of AOL account and click on forgot password link
You will get "Let's reset your password" page which asks your AOL username. Make sure you are not filling @aol.com in the box provided. example: xyz@aol.com [not correct] type XYZ [correct]
Now you get a verification page. There are 2 options here
Text message verification
Phone Number verification
Choose whichever is preferable.
You will get the verification code either in your text message of registered mobile or with registered password recovery email and you need to verify it and then you get "New password" page
Type in your new password
Password should have
have 8 to 16 characters
Alphabets as well as numbers
should have upper and lower case
At least one special characters like @#$ etc
Then click on save button
Next page will say your password has been reset now click on update now.
You will now see the login page after clicking the update now button and will have your username already written over there and ask for your password. Type the password that you have just reset and sign in
Next screen asks you for the security question. It is recommended to change your security question every time you reset the password to keep your account safe and secure.
Then you will see your account setting page check if all the details are correct and updated.
Sign out and sign in once again with the changed password to verify.
People find difficulties in creating strong passwords so here are some tips for creating strong passwords
Do not use your password as your first name, date of birth, or your personal details as passwords.
You can use combinations of letters, numbers and symbol. This makes the password complex and strong. A strong password can be safe and secured for longer period of time.
You must have 8 characters and it can go to 16 characters. It is preferable to create a password which is easy to remember but still, it is strong enough.