ATT.Net Email Not Working
---
ATT.Net is one of the most popular email service providers. If you are using it, then the chances are quite higher you encounter the ATT.Net email not working issue at least once. However, this is also considered quite a common issue that can easily be resolved. If you are getting the ATT.Net email not working on android or the ATT.Net email not working on iPhone issue, then you are at the right platform as we are going to provide you with a detailed troubleshooting guide to resolve this issue with great ease. So, continue reading.
Why My ATT Email is Not Working?
It is quite important for you to know the exact issue as well as a solution to deal with this issue. Go through the following significant steps to manage the ATT.Net email not working 2020 issue:
Login Issues on Your ATT email
This is one of the most common issues most users experience. Thus, we are explaining the correct process of login below:
Go to the official website or sign-in page of ATT
Now, click on the MAIL option given on the top right corner
Enter your email or user ID and password
Select the KEEP ME SIGN IN to stay signed in
This is not only the correct but the easiest way to get access to an ATT.Net account. However, make sure you enter the correct credential's spellings to avoid this ATT.Net email not working error.
Incorrect Settings and Related Issues with the Outlook
Several users also get issues while configuring their ATT.Net mail on Outlook. You may also get issues like "unable to send emails" or "unable to receive mails". And the POP or IMAP settings are the main reason behind this. So, follow the steps given here to configure your mail settings correctly:
First and foremost, launch the Microsoft (MS) Outlook and then select the "FILE" to click on the ADD ACCOUNT option
Now, choose the additional server types or option of manual settings from the next window. Once you do it, click on the Next button
Select the option of IMAP or POP before typing your email address and other details
Now, choose your account type POP3 or IMAP
For POP3, enter inbound.att.net (incoming mail server) and outbound.att.net (outgoing mail server), while for IMAP, you will have to fill out imap.mail.att.net for the incoming mail server and smtp.mail.att.net for outgoing mail server
After this, enter your USER ID (email address) and password in the given field.
Now, hit on the MORE SETTINGS option and check for the MY OUTGOING SERVER or SMTP REQUIRES AUTHENTICATION option
Here, you will require using the same settings as you have used for the incoming mail server
After this configure the ports – Incoming Server: 995 for POP3 or 993 for IMAP and Outgoing Server: 465 for POP3 as well as IMAP
Once you are done with these, do not forget to click on the OK > NEXT > FINISH to complete the process. In case you are stuck or unable to do it on your own, get in touch with the skilled technical support team for the right solutions.
Anti-virus and other Third-Party Software Creating Issues
Solution: TURN THEM OFF! Simple! The antivirus software can be the reason for the ATT.Net email not working issue. So, disable them whenever you work and turn them on when your work is finished. If doing this is not helpful, you should uninstall it. And for this, you will have to do the following: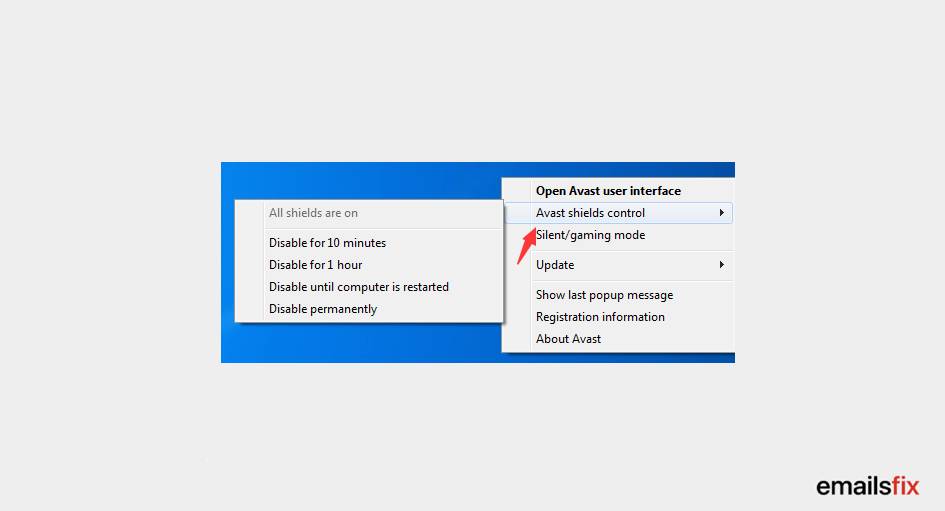 Go to the "SOFTWARE ICON" and right-click on it
Here, you will find different options but you will have to click on the DISABLE PERMANENTLY to turn the software off
Clear Cookies and Browser Cache
Sometimes your ATT.Net email is not working due to storage issues. To deal with it, you will require clearing the cookies and browser cache (alternatively, you can use a different browser to sign in). You will have to follow the steps listed below in order to clear cookies and cache:
Click on the three-dot icon given in the top right corner of the Chrome
Now, click on the MORE TOOLS and then CLEAR BROWSING DATA
You will get a dialogue box wherein you will have to choose the CLEAR BROWSING DATA
You will also require to select the time duration to cover the time range or you can simply select ALL TIME to clear the entire junk i.e. cache files
For cookies, on the other hand, you will need to check the COOKIES AND OTHER SITE DATA option
And for cache files, you will have to click on the CACHED IMAGES AND FILES
Lastly, press the CLEAR DATA button
Sometimes, ATT.Net email not working 2020 issues are resolved with this solution but if the problem persists, you must connect to them directly.
Password Resetting
Sometimes just a normal password reset might solve your ATT.Net email not working on iPhone or ATT.Net email not working on Android issue. It is considered the fastest way to get access to your account. However, you must try the other methods before trying this.
Try to Check on the SAFE MODE
Well! You must understand that there can be certain add-ons that are interfering on the Outlook software. Hence, open the Outlook on the SAFE MODE as it will help you avoid any meddling. As a result your ATT email not working issue will be resolved.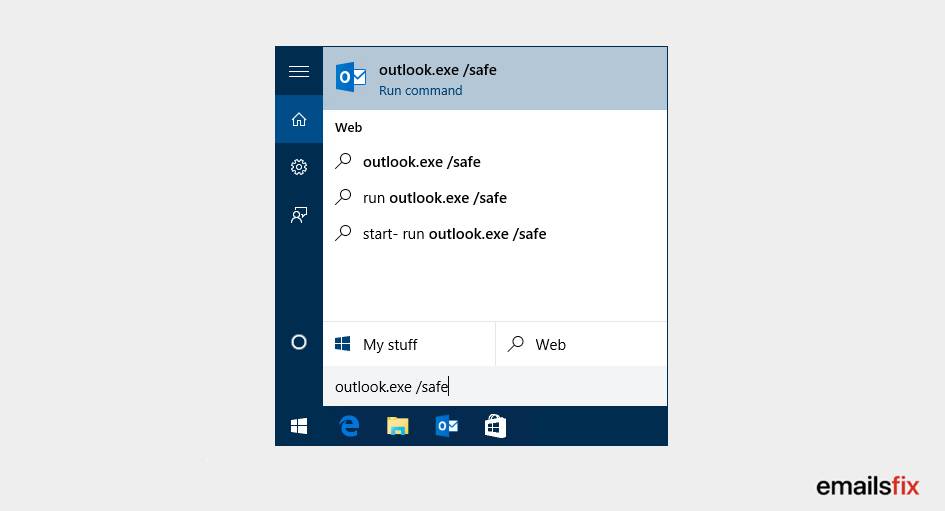 Try out one of these solutions to fix the ATT.Net email not working issue with great ease. For more information and further assistance, connect with the professional tech support team of ATT.Net for the right solutions and proper guidance. They will help you locate the exact issue and provide you with the best solutions to resolve your query in the least possible time.
You can also find here a detailed guide for ATT Email Password Reset Procedure.