Outlook Error 0x800ccc0f – Solved
---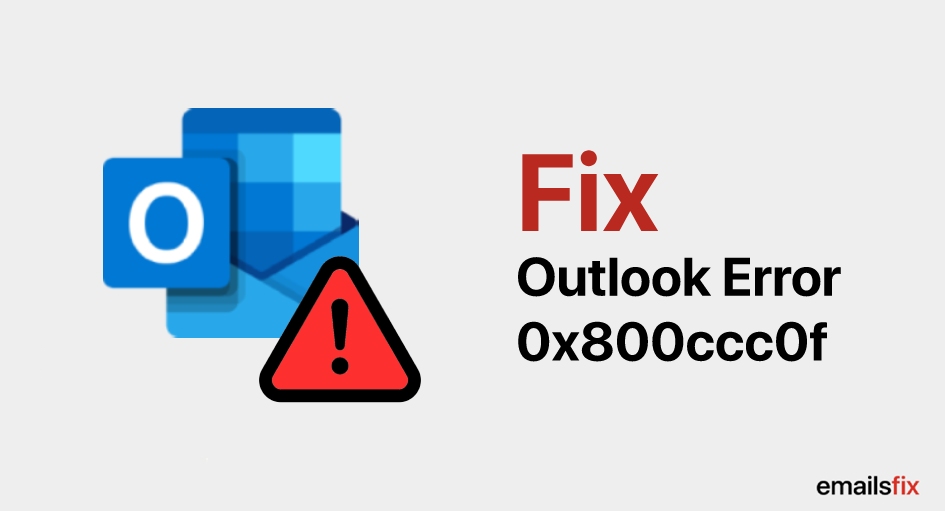 Unexpected problems in life can ruin your entire day and it is the same in the case of using Outlook. There are a few errors you can face while working on it. One such issue is outlook error 0x800ccc0f. So, why does this error occur? How to get rid of 0x800ccc0f outlook 2007/2010/2013/2016 for flawless working? We will answer all these questions in this article and its solution. Read on!
Outlook Error 0x800ccc0f - Everything You Need To Know:
0x800ccc0f is a common error reported by Outlook users, occurs when users send or receive SMTP based emails but failed to communicate. It happens when outlook can't connect to the user's mail server.
The error message shows: "'Connection to the server was interrupted" or "Your server has unexpectedly terminated the connection" with error code 0x800ccc0f Outlook 2007/2010/2013/2016.
Steps to Fix Error 0x800ccc0f Outlook 2007 in Windows 7
Following are the solution of resolving the 'Connection to the server was interrupted" with the issue you are facing:
---
Solution 1
---
Check Your Internet Connection and Server Timeout setting:
Check if your system is connected to Microsoft exchange or not. Both internet connection and gateway link should work properly with the Exchange server. If the connection is the issue then rebooting router might help. Outlook also includes a server timeout bar that fixes the interrupted connection. By following means you can increase the server timeout setting:
Open Outlook >> File tab.
After that, click on the Account settings then open the Email Accounts window.
Press Change >> More settings, it will open the Email setting window.
You will see the Advanced tab and there you can drag the Server Timeout bar to whatever level you want.
Finally, click OK.
If this doesn't work in solving Outlook error 0x800ccc0f 2010then follow the next step.
---
Solution 2
---
Windows Firewall and antivirus Issues:
Sometimes due to security issues, firewalls and anti-virus block the user's IP address based on the work they do. Let's understand this with an example, server blocks access from Ip Address if the connection did too many logins, or exceed connection requests and many other reasons. After the firewall blocks, user's IP address, it shows error code 0x800ccc0f Outlook 2007/2010/2013/2016.
To make sure this is the main issue disable the anti-virus. To deactivate the windows firewall follow the steps below:
First of all, go to Control Panel >> Network Connections.
Search for internet connection, then right-click and choose "Properties".
In the "Security" tab, click on the switch Off Windows Firewall.
Now, after doing all the above steps, add incoming POP and outgoing SMTP server name to your Outlook account, and delete all the receiving and sending email messages:
Firstly, MS Outlook >> Tools >> Email Accounts.
Select " View or change existing email account" then Press Next button.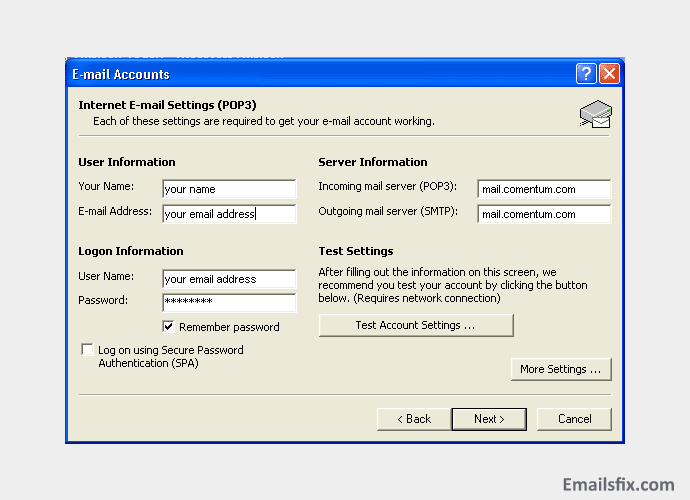 Now, Email account dialog will pop up and you just need to click on the Add button. After all this Select POP3 and click Next.
Enter the required information.
After that, confirm and rectify the settings.
It might solve your issue and if this is not helping you, go to the next step.
Solution 3
Run Outlook in Safe Mode:
Safe mode can solve lots of Outlook issues. That's why it is always a good decision to launch Outlook in safe mode without any add-ins to ensure it won't conflict with the software. To open safe mode follow the following:
Open Run by clicking windows key + R.
On Run, type "Outlook /safe" and press Ok.
At last, a choose profiles window will pop up, press OK.
Now, Outlook will open in safe mood and help in solving the issues.
---
Solution 4
---
Use the Inbox Repair Tool:
If you all of the above steps don't work then a damaged Outlook data file might be the issue. To fix this issue use the inbuilt repair utility tool ScanOST.exe. locate this utility and launch whenever you want to. This will solve your issues and make help in solving the problem.
Solution 5
Corrupted Outlook PST Files:
outlook error 0x800ccc0f can also occur because of the Corrupted Outlook data PST file. You can solve it by converting OST file to PST format and then import the converted PST file in Outlook.
If you want a tool to convert the file then we recommend Stellar Converter for OST.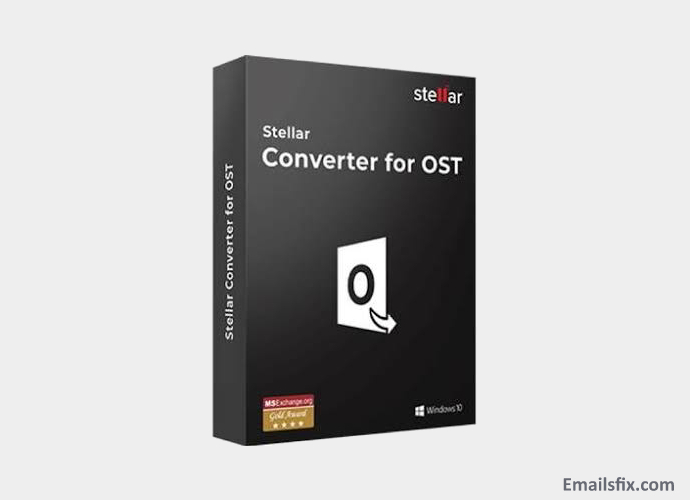 This tool helps in converting the file without changing their original format and converts accurately.
After converting, once you can access the data from Outlook, save it and delete the OST file.
After that, connect to the Exchange Server.
If your connection is established, the OST will be recreated and there is no chance of data loss.
Solution 6
Check for Outlook profile:
Correct all the Outlook profile settings if they are wrong. If you don't have any idea which profile is incorrect then remove all the recent accounts and create a new profile. In any case, this step doesn't help, go to the next section.
Solution 7
Unknown and suspicious emails issues:
Sometimes, emails from untrustworthy sender become the actual reason behind this issue. If there are any suspicious emails then erase them right now. It is always beneficial to delete old emails and outlook clean.
If you are still not able to get rid of this Outlook Error 0x800ccc0f 2007/2010/2013/2016 then you can reach out to us at EmailsFix.com for more help and clarification from our experts. In case you have any other solution then you can comment on the section given below